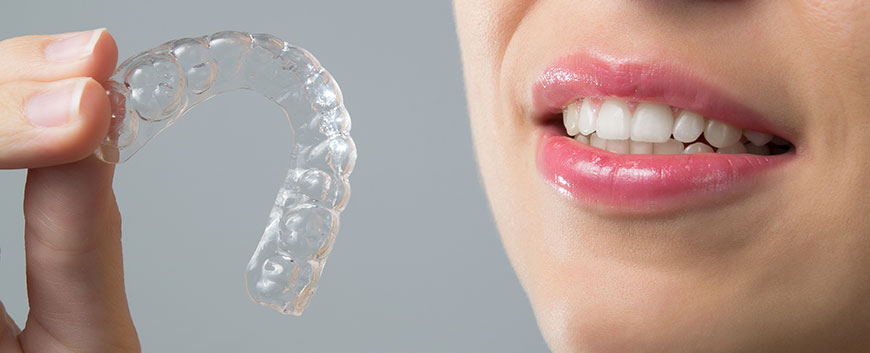 Get your Invisalign treatment from S$4,000 to S$7,500.
(Depends on whether you are a 'simple' or 'complex case' and how many aligners need to be customised for you.)
*Invisalign is available to pay by instalments.
WHAT IS INVISALIGN?
Invisalign is  a system of transparent aligners, made in the USA, and customized for you to use to move your teeth. Because it is transparent and removable, it is a lifestyle choice for many patients. Invisalign aligners does not interfere with your professional, social life, it uses a proprietary material  and proprietary software (Clin check). The computer will simulate your tooth movement and predict the number of aligners you will need to use. Generally, we issue from 20 to 35 aligners for each patient, at  6 week intervals. Our  Dr Kenneth Lew's Invisalign diagnostic consultation with you will be INTERACTIVE, and we encourage you  to 'play' with our clin check analysis so that you can understand it. Because Invisalign is removable, it is so important for patients to fully cooperate for good results.
There are so many Invisalign dentists. Why choose Dr Kenneth Lew?
Certified Specialist Orthodontist
Experienced, with in-depth, internationally published research knowledge about optimal tooth movement.

Invisalign Speaker and Invisalign Trainer
Appointed by Invisalign (Align Technology USA), a company listed on the NASDAQ (USA).

Respected by dentists in Asia for his knowledge
He teaches dentists and orthodontists how to do Invisaligns.

Aesthetic Correction of an Anterior Open Bite with Invisalign
Dr Kenneth Lew's case was chosen to appear in Invisalign International Scientific Teaching Kit.

Invisalign's Clin Check Pro
With 3D controls to visually move your teeth in your 3D animated before and after movie.
Invisalign Treatments
We offer Invisalign i7, Invisalign Lite, Invisalign Full - for BOTH upper and lower teeth.
INTERESTING FACTS
When interviewed, Dr Kenneth Lew said " We are committed to making Invisalign accessible for  Singaporeans.  I observe how our patients, when starting work, want  to straighten their teeth invisibly. A great smile, straight teeth builds confidence when in job interviews. Added confidence gives the edge in the dating game, workplace interaction.  When young, some did not  have the opportunity to wear braces. Singaporeans have many demands put on them, and we really do want to help them build their confidence'.
'Very crooked teeth are hard to clean. This contributes to decay and unfortunately, an unpleasant smell'. Invisalign is a transparent and removable to straighten your teeth and resolve these problems.These problems are very real. Our world is competitive and we give our patients an added advantage", Dr Kenneth Lew said.
In June 2015, Dr Kenneth Lew kicked off his eponymous,"Dr Kenneth Lew Invisalign Study Clubs" in India and Indonesia.  Dr Kenneth Lew teaches  his Invisalign treatment  and diagnosis methods with groups of dentists.  " Invisalign has changed  the dental landscape. Open sharing of knowledge will level up our Information Platform". Dr Kenneth Lew's  international lecturing  and orthodontic training has put Singapore on  the dental footprint. :"As I teach, I learn  too. Indeed, our patients can only benefit".
 In June 2016, Dr Kenneth Lew was invited by Invisalign USA to formally introduce Invisalign to Korea. Dr Kenneth Lew helmed the FIRST  Invisalign USA certification course in Korea.
FASTER, PLEASE?
A question we are always asked, said Dr Kenneth Lew, " Can my  Invisalign treatment  be ACCELERATED"?  Well, there is a Class 2 medical device called AcceleDent, which is FDA cleared and available in the USA. How does it work? According to the USA based manufacturer, it  is a hand held device which you wear for 20 minutes everyday around your existing orthodontic device. It uses gentle micropulses to encourage bone remodellling, allowing teeth to move faster.
AcceleDent is  NOT available in Singapore at the time of writing ( August 2015).  It is NOT approved by the Health Science Authority of Singapore as a medical device. Thus, if you  use AcceleDent  in Singapore, a patient will have NO remedy against the AcceleDent manaufacturer if something goes wrong. Thus, Tanglin Dental Surgeons will NOT use AcceleDent on our  patients unless and until the Health Science Authority of Singapore approves it.  It is a new product and there is  NO  long term research to show whether accelerated Invisalign treatment with AcceleDent  is stable in  LONG TERM.
As a responsible specialist orthodontic clinic, Tanglin Dental Surgeons does NOT want to put our patients at risk by recommending that they use AcceleDent.
So, SMS or Watsapp us at +65-90189300 or +65-98351565 if you are curious whether you can be suitable candidate for Invisalign or another type of braces?