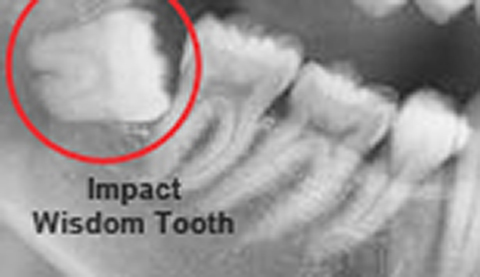 Tanglin Dental Surgeons is Medisave accredited by MOH and CPF for wisdom teeth surgery.   Our  patients are able to use Medisave to pay for most  or all of their dental  treatment fees for this procedure.  It is possible to use your parent's/spouse's Medisave to pay. Our specialist oral surgeons and dentist will remove your impacted wisdom teeth if necessary, should your wisdom be " impacted" (this means they are 'stuck' at an angle causing food to be trapped). This is a good step towards maintaining your dental health, as wisdom teeth  ( which are located at the rear of your upper and lower dental arches) are generally hard to clean properly. If you do not take care, gum disease could develop, and pressure may be exerted on your adjacent teeth, affecting alignment especially if you are considering orthodontics. This is why we think it is advisable to extract your wisdom teeth as part of your orthodontic programme. At Tanglin Dental Surgeons, your wisdom teeth oral surgery  will be done by our Specialist Oral Surgeon or our experienced dentist. This makes your treatment with Tanglin Dental Surgeons affordable.
If you think you may be a 'nervous' patient, you may choose to have your wisdom teeth removed under intra-venous sedation in our clinic. It will be administered by a trained specialist Anaesthetist. Do check with us as oral surgery wisdom teeth removal is a Medisave approved procedure.
DID YOU KNOW………??
Anthropologists believe that as Man evolved over the centuries, the 'brain box" grew larger, resulting in less space for dental arches and less space for Ancient Man's wisdom teeth to erupt properly. Other anthropologists  postulate that Ancient Man's diet was harder, more fibrous and needed a lot of chewing. As a consequence, the Ancient Man's teeth were  more mobile, creating small spaces in between teeth which facilitated better eruption of their rear wisdom teeth! In fact, this evolutionary 'space creation' between teeth is the philosophical principle behind the orthodontic principle of  "Interproximal Space Creation" between your teeth, to create minute spaces between your teeth during your orthodontic treatment!